Getting Started With Podcasting with Eric Nevins
Apr 04, 2023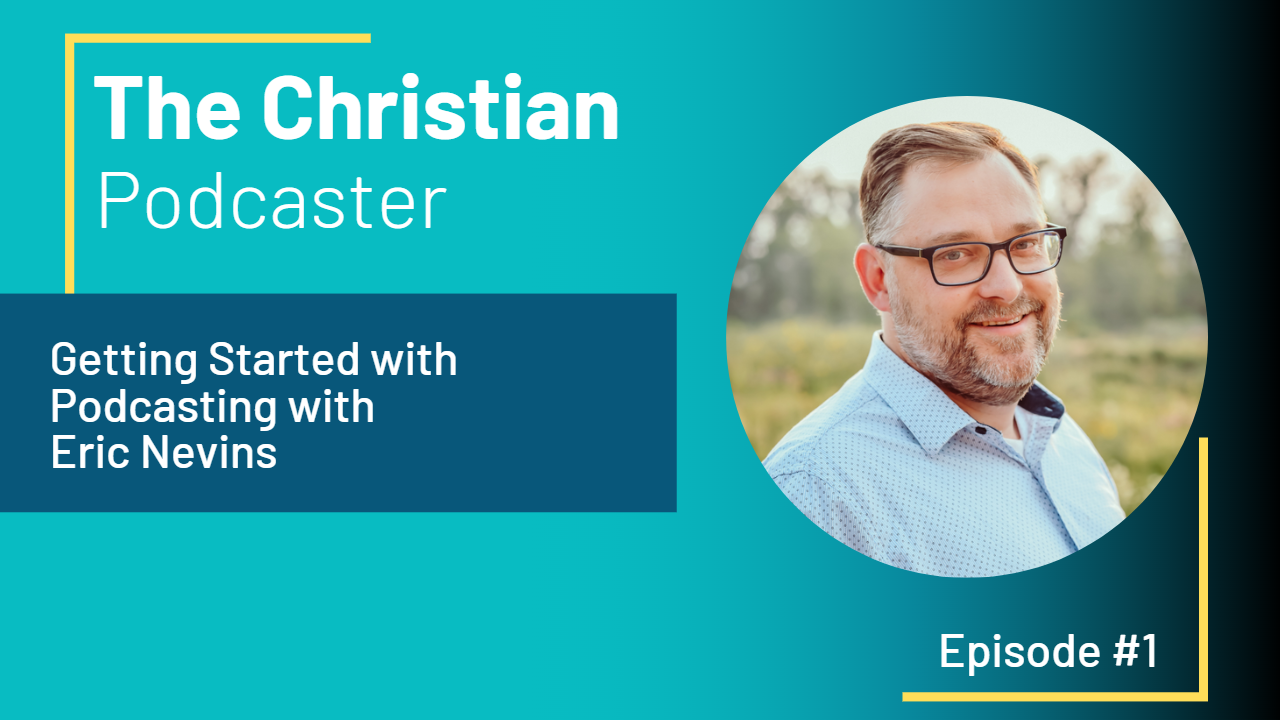 Podcasting involves a lot of technology and hardware which can be a little overwhelming at first. This session will explain the software and hardware that you need to get started. Hint: it's not as much as you think. Eric will reveal the must have tools and share a streamlined process for production so you can ditch fear and get recording with confidence.

MEET OUR HOST:
Podcasting became an obsession for me when I was bored in my cubicle in 2013. I've listened to thousands of hours of podcasts and one day realized just how much impact they could have for the Gospel.
In 2016, I started my show, Halfway There, to tell the full story of the Christian life with God. Then, in 2017, I started Christian Podcasters Association as a group on Facebook to bring Christian podcasters together. It's evolved from just a group where people post their latest episodes to a membership that promotes the cause of Christian podcasting and podcasters around the world.
Now I use what I've learned to help people just like you start and grow their podcasts. I'll show you how to overcome fear, streamline your processes, and reach the people God is calling you to with your podcast. Come along if you'd like.
Connect with me and let me hear your thoughts over on Facebook:
TOPICS DISCUSSED:
The rebooted version of the Christian Podcaster

What is Christian Podcaster all about

How the Christian podcasters Association started

How to start a podcast show

Overview of the hardware and the software that you need

Three approaches, based on your budget, based on how much money you want to spend and invest into your podcast upfront

(5 Ms) Five-Step Plan for setting up your podcast

Mindset

Message

Mechanics

Marketing

Monetization

The (4) Four components

Voice capture

Recording device

Editing software

Online home for your audio
Going through those four things at three different levels based on your budget

Overview of podcast episode workflow from beginning to end

Pre-production

Production

Content

Post-production

RESOURCES AND LINKS FROM THE SHOW:
CONNECT WITH ME
MORE ABOUT THE CHRISTIAN PODCASTER:
The Christian Podcaster is the official podcast of Christian Podcasters Association. We help Christians with a message develop, launch, and grow their podcasts so they can serve the people God is calling them to. Whether you've started your show or are ready to launch, this podcast is for you.